And here begins my quirky outsider observations of Israel.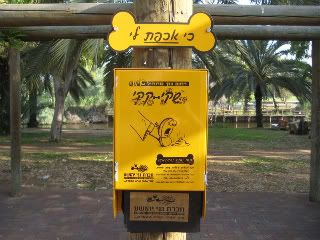 These boxes are all over the park. They hold poop bags, for dogs. The text says literally "Sacky-Cacky." Or as we like to say, pooper scooper. The best part, though, is the artwork. That really says it all.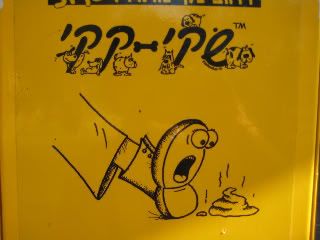 And in other poopy news: the toilets. In an effort to save water, toilets are outfitted with two handles. The small one is for when you "make wee" as my mother-in-law says. The large one is for when you "make cacky."