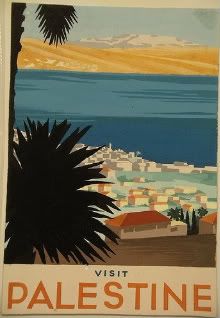 Last week, when it was announced (by Egypt) that a cease fire was being negotiated between Israel and Hamas,
I was skeptical
. It seemed to me that Egypt had more interest in peace than Israel or Hamas did, and it still seems like that.
Egyptian Foreign Minister Ahmed Aboul Gheit tells Reuters a few things about the progress of the "period of quiet" deal Egypt is brokering.
Outlining three elements of Egypt's mediation plan, Gheit said Hamas must cease firing missiles from Gaza into Israel. The Israelis, in turn, would vow not to target Palestinian activists inside Gaza and stop "targeted killings, assassinations or what have you."
What have you
? This seems pretty vague. If there is to be peace between Israel and Hamas, Israel has to stop what-have-you-ing. Ok, fine. I'm sure Israel has no problem with that, since they can assign any meaning to what-have-you that they like.
Last time I wrote about this, I quoted Israel as saying ,"We are not holding our breath," and noted a distinct lack of interest, on their part, in this peace deal. I think I may have come across one reason for this:
The second element was a prisoner swap of about 400 Palestinians held by Israel in exchange for Israel Defense Forces soldier Gilad Shalit, said Gheit. Shalit was abducted in June 2006 and taken to the Gaza Strip.
I'm not sure who decided this was fair or why. Is Egypt saying that one Israeli soldier is as valuable as 400 Palestinians, or that Israel only deserves to get one soldier? I think someone should be offended but I don't know who. Israel says this, mildly:
Prime Minister Ehud Olmert has balked at the scope of the prisoner release roster.