As the Gaza operation drags on and violence once again becomes the norm, people around the world have been sounding off about their opinions and concerns. There isn't much difference presently between rumor and "respected" news (partially due to the fact that Israel has blocked all outside media people from entering Gaza). News we receive by word of mouth carries just as much power as if it were disseminated by a major outlet, maybe even more. In 1948, news of the Deir Yassin massacre had reached every ear in Palestine before it hit the papers. Media blackouts in Nazi Germany kept journalists from reporting what actually happened to the Jews in the camps, but word spread anyway.
This week, there has been word that Israel is purposefully bombing schools and hospitals, that Hamas has not allowed the sick and injured to flee into Egypt. There has been word from supporters of Israel that Hamas gunmen use crying children as human shields. And there has been word from supporters of Gaza that Israel drops leaflets to the Palestinians, telling them where it is safe to hide, and then bombing said safe place with an unmanned drone.
It is easier on the psyche to make your enemy into a monster. In fact, it is well-documented that human beings have a strong tendency to assume the worst about the out-group and assume the best about their own in-group. It is survival, and it is as old as our species.
I will let the video and pictures from this last protest speak for itself. The people will tell you what they think through the signs they carry.
[
Note:
The lack of signs supporting Israel is due to a lack of any counter-protesters at these events, not my disinterest in letting them be heard.]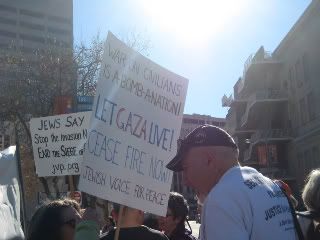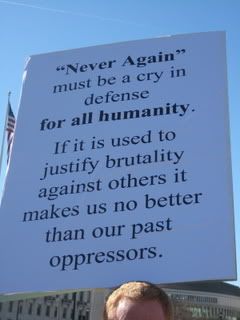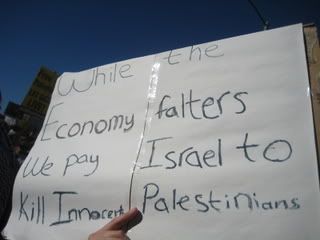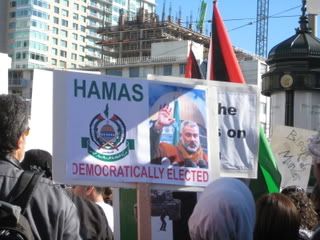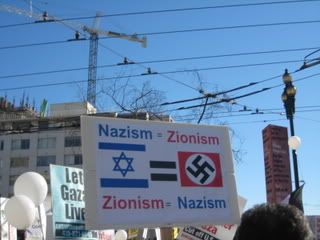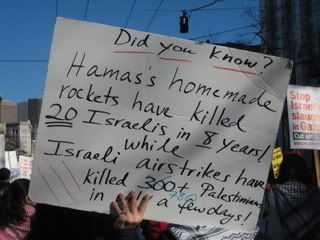 [Enough chit-chat in Gaza!]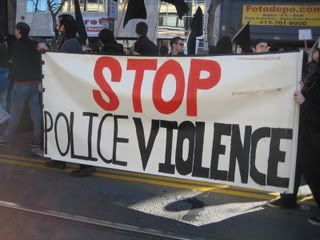 [This one looks to be a leftover from this week's Oakland protests, wherein a police officer shot a subdued and unarmed young man in the back. Perhaps they thought their sign would be appropriate for this protest too.]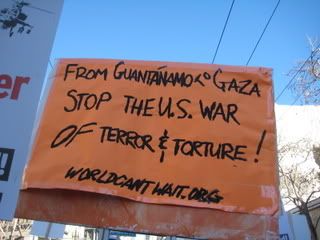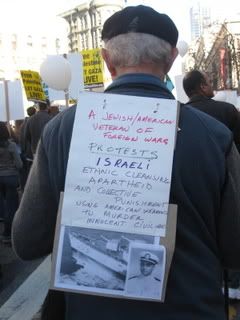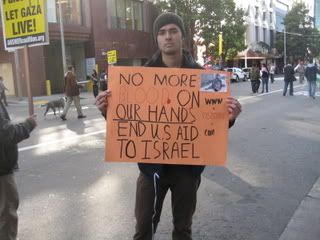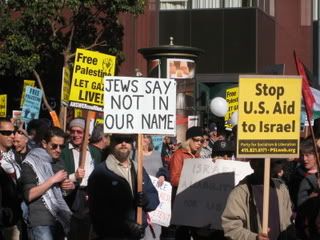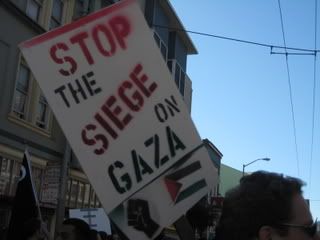 [There is no god but God and Mohammad is his prophet.]